A big thank you to Emmanuelle, an industrial designer friend of mine, who pushed me to offer other formats than the Luluche 2x2m!
Originally, I thought I would only market the biggest mat with roads for toy cars ever: 2 meters by 2 meters. I know that this does not necessarily fit in every children's room. But it was the chosen niche at least for the start.
Emmanuelle convinced me to offer at least another more standard format. And it turns out that the new Downtown Boogie card lent itself very easily to a cutting job.
So now we have Downtown Boogie BIG! with its unique 2×2 meter format: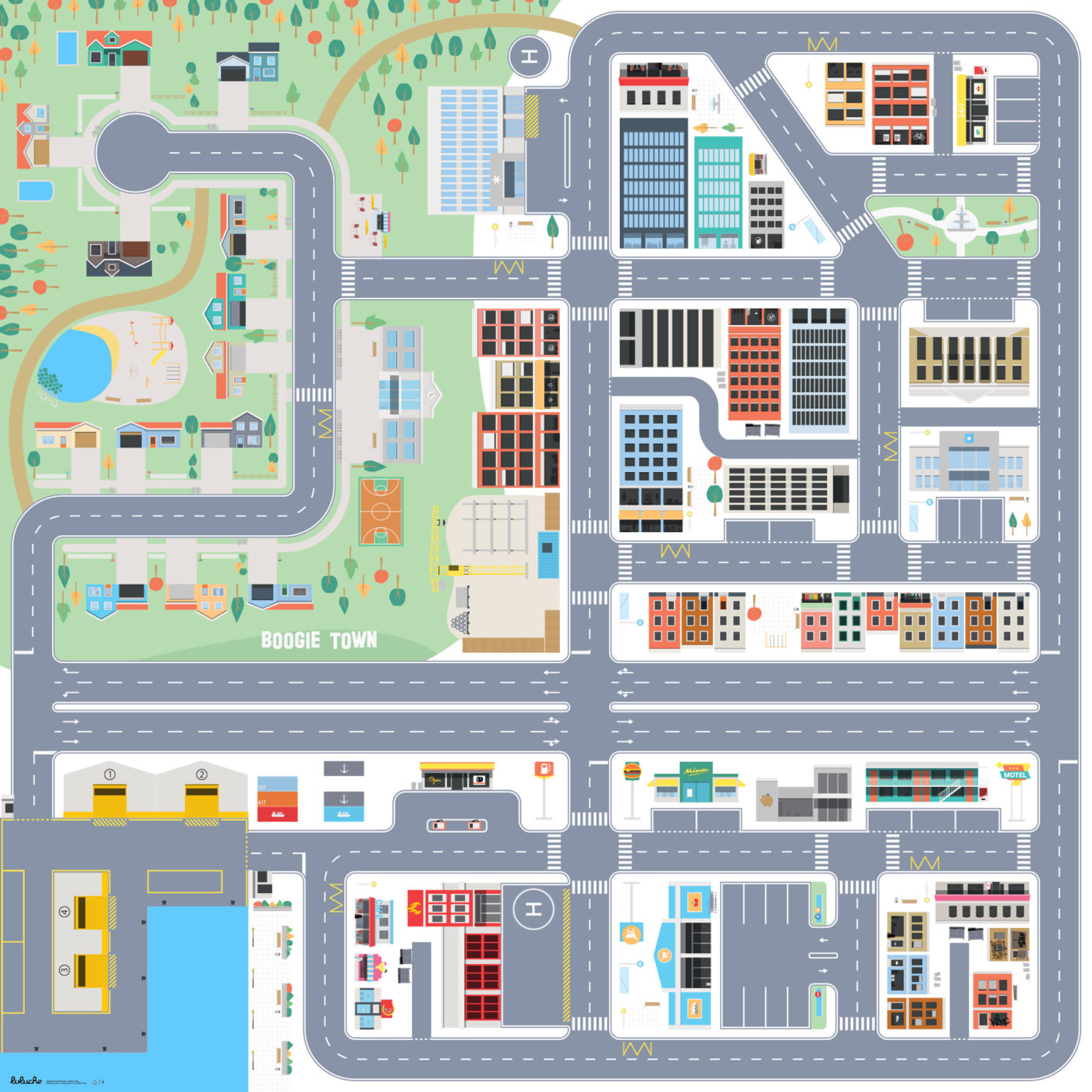 Downtown Boogie CLASSIC with dimensions for all children's rooms: 1.8 x 1.2 meters. The map focuses on the city center and the shopping area:
And finally Downtown Boogie POCKET with dimensions of 1.2 x 1.2 meters. A smaller rug, ideal for going on vacation. The map focuses on the city center only and the essentials: hospital, police station and fire station.